To lower the bounce rate and optimize the ranking of an E-commerce website, a website's high speed is an exigent criterion. Your dynamic Magento-basedE-commerce platform can suffer a slow loading time due to several factors like no full page cache, low memory limits, outdated indexes, bad hosting, and many more. So if your  E-commerce business uses a Magento store development platform, then this write-up can guide you to boost the speed of your store with a guaranteed and unprecedented store performance.
To begin with:
Upgrade it to the latest version: Upgrading to the next generation Magento 2.0 can promise great affordability along with quick resulting marketing techniques. Amalgamated with Varnish Cache, Magento 2.0 minimizes the server loading time. In contrast to the 6-step checkout in Magento's previous version, Magento 2.0 simplifies the process with just 2 steps. It also gives an intuitive back-end and an unparallel real shopping experience by sharing product videos. As Magento 2.0 has many major changes, you may need help from a Magento expert or a  magento e-commerce store development company.
Activate the Flat Catalog module:: In the Magento admin you can activate the module for products and categories to improve the performance of the platform.
Minimize third-party extensions: A surplus of extensions for third parties and communities involves additional processes and more database queries which further deteriorates the speed of the E-commerce site.
Compress the sizes of your image files: A large file size of an image can increase the loading time. Thus, with countless large image file sizes on your E-commerce website, it can deliberately make the website slow. A photo editor can be used t reduce the image file sizes
Minify CSS/JS: Like a Minify JavaScript/CSS, you can install a JS/CSS compressor from third-party extensions or even from an authenticated Magento extensions provider. It will unify, cache, and will make the CSS and javascript files compact by removing the white characters and the extra comments. It also adds forever expiry tags that can de-accelerate the loading time.
Checkout Here – Best Magento Themes and Extensions
Use a LiteSpeed Enterprise instead of an Apache web server: The Lite speed webs server enhances the performance of the E-commerce platform with better traffic handling than the Apache web server which can also meet server crashes. The E-commerce platform's speed increases almost six fold using the web server of Lite speed enterprise.
Compile your Magento files: By connecting all the PHP files and arranging them in a specific place will help you leverage the performance of your E-Commerce platform due to the increased effectiveness of autoloader. After compilation, the auto loader will cater to the included file, consequently with a reduced time, the Magento platform will respond at a high speed.
Use GZip compression tool: Available as a built-in or as a downloadable extension, the GZip replaces the file's access with its coding. Thereby, increasing the speed of the platform by easily enabling it.
Make use of the content delivery network: With an investment of just $2/month, CDN gives a faster solution with javascript files, images, and other static content on your website.
Clear the database of your Magento platform: You can shorten the database table of your Magento platform by clearing it. The files that can be truncated include log_url, log_url_info, log_visitor, log_visitor_info etc.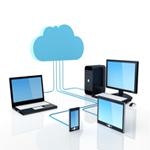 Choose a good hosting solution: For the great performance of your E-commerce platform, it must be optimized with the right hosting solution. You can choose from companies like Magemojo, Nexcess and Siteground that can help you to implement the needed features in your E-commerce platform.
Despite implementing the above changes, if your slow speed urges you to hire magento experts new york, then simply reach us today. As an experienced Magento store development company from New York, CG Colors can re-instate your online store's performance like never before.