The debates over Shopify and BigCommerce's superiority over one another have been infinite.  Let's admit that both the platforms have been striking in their own ways and have had snowballing capabilities to standout from the rest. However, if you are stepping into the E-Commerce business for the first time, then this debate could be indeed influential. The multitudinous reasons to be tallied while picking a platform for your E-Commerce start-up are dubious. Some of the rudimentary fields are ease of interface usability, faster loading time, easy payment gateway integration and most significantly giving your users an easy and a quick shopping experience. Of all, you must ensure that your consumers can adore your E-Store at the very first look. Keeping all these factors at strength, here we say, why to look no further than Shopify for a simplistic yet highly productive E-Commerce platform:
Free, Paid and Customizing Templates of Shopify:  Shopify scores a great deal higher than BigCommerce when coming to free-of-cost themes provision. It empowers a wider base of options with 24 free templates as against only 7 of BigCommerce. Not just higher numbers, the designs of Shopify are as well edgier in contrast to BigCommerce's. For the paid ones too Shopify rules out BigCommerce with 130 themes against 60 of BigCommerce.  The customization of Shopify enables the knowledge of "Liquid" which is a simplified language with HTML as against BigCommerce which enables a standard knowledge of HTML and CSS.
Pricing: Shopify enables more reasonable starting price plans to choose from with the "Starter' and "Lite" versions with costs of $14 and $9 per month respectively. Contrarily, BigCommerce's pricing plans start at a higher $ 29.95/month than its standard version.
Payment Gateway: Shopify supports almost 70+ payment gateways against BigCommerce which limits to 30. However, the common ones between them include Paypal, Worldplay, Quickbooks, etc
Better product category management: With Shopify, you can manually add products as well as create categories. You can use feature-rich additions to collections and categorize them based on title, weight, tags, price, and so on. As far as BigCommerce is concerned, this feature is yet to be added.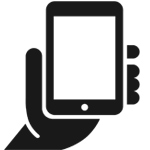 Mobile: Shopify defines Mobile friendliness in its finest terms. And that not only indicates its responsive technology but also its greater inclination toward Apps. Despite BigCommerce's responsive website provision, it does not give an App version(Used to though). What's more? Shopify apps are both available on iOS and Android. Undeniably, here's how Shopify strikes the hammer as a better E-Commerce platform.  To have a quick chat over your E-business concerns, reach us at CGColors. We are simply a call away! Keep yourself updated with the latest eCommerce trends, tips, and tricks.